As the rush for Pokémon Go calms down, Niantic is working towards getting rid of cheaters. Botters, GPS spoofers, and scanners are being aimed. Rooted Android devices have been caught in the crossfire.
Niantic has broken its silence and confirms that they are behind the lockdown for third party services trying to access their servers last month. Recently, they have sent out warning to all trainers who are continuing to play on version 0.35.0. With the latest update of version 0.39.1 for Android, they have enforced a security blanket where older version of Pokémon  Go would be forced for an update when trying to login.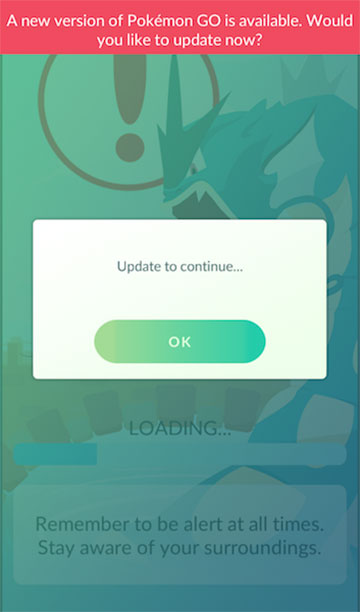 The game developer expressed that third party services are hindering stability of the game and hinted at plans to improve third party integration.
"We have read your posts and emails and we hear the frustration from folks in places where we haven't launched yet," as stated in the post. "We want you to know that we have been working crazy hours to keep the game running as we continue to launch globally."
---