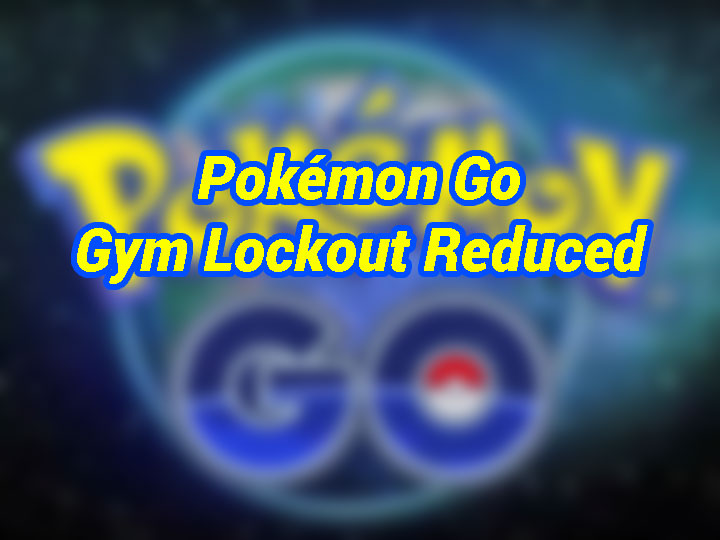 Gym lockout is one of the biggest problem which deters active gym battle. Ever since Pokémon Go was launched trainers are experiencing errors when entering gyms. What makes the matter worse is a lockout system which prevent trainers from participating in a battle when the error is first encountered.
New Lockout System For Pokémon Go 0.45.0 And 1.15.0
There are some secrets which was discovered in the code of the latest Pokémon Go release. Apart from Ditto and Gen 2 Pokémon which was discovered, there is a new lockout system.
The lockout has been reduced from 10 minutes to 3 minutes. Yes, the lockout still exists but it is good news to know that you do not have to wait as long as before once a lockout is encountered.
Gym lockout is usually due to GPS drift or weak internet connection. Many have complained that they are disconnected when trying to defeat gyms. Some even pointed out that this happens despite them standing directly beside the gym. What's making the matter worse is starting a new battle is not possible since they will be locked out.
Apart from the shorter lockout, trainers won't be locked out from every battle. Those with poor GPS or internet connection will only have to wait until the current battle end. If, for whatever reason there is still no connection, then only the lockout will prevent you from entering the next battle.
This change despite small, will be appreciated by Pokémon Go trainers and encourage more gym participation. The previous 10 minute lockout is too harsh.
Have you noticed the difference? Go try it out and let us know what you think in the comments below.