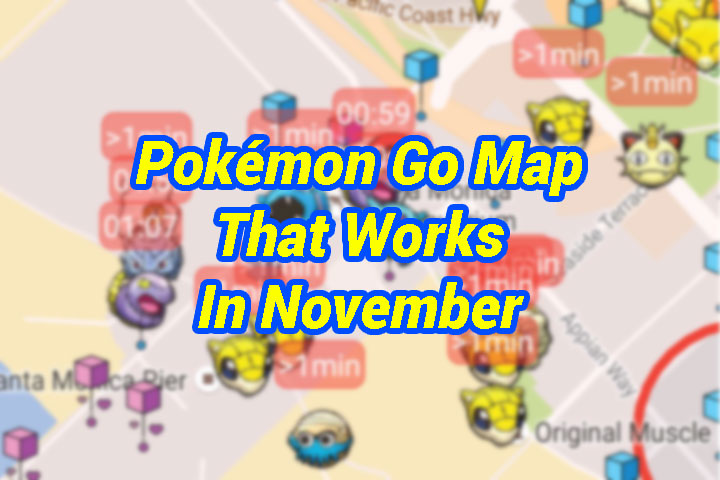 FastPokeMap has decided to shut down but FPM did release the API and their source code before going down.
Pokémon Go Map And Trackers That Still Work
There are some real time Pokémon Go scanner and community based maps that works with the latest version of Pokémon Go 0.45.0 API.
PokéMesh
PokéMesh was just updated to version 10.3 which brings compatibility to the 0.45.0 API. It is a real time map tracker and users will be able to check Pokémon spawns as well as PokéStops and gyms.
Download link: PokéMesh 10.3
PokeAlert
PokeAlert is another real time map tracker that has been updated for the 0.45.0 API. It has a large scan area covering 4.4km in radius.
Download link: PokeAlert 4.0.4
Go Radar
This is a community based Pokémon Go map which gathers spawn locations based on mass user input that still works. Go Radar tracks over 140,000 spawn points using crowdsourced data from their users. Although their web service is down at the moment due to Google Maps request limit reached, their Go Radar iOS app is working fine.
PokeRadar
Another such service is PokeRadar. Since this service is based on user input, it will work especially well in areas where there are more PokeRadar users and in cities. You can view all the nearby Pokémon in your area that was discovered by yourself and other PokeRadar users. PokeRadar can be accessed from the web or as an iOS app.
PokePsychic
There is a new community based Pokémon Go map, PokePsychic. There are over 3,000,000 crowd sourced spawn points and only verified spawn points are shown. Their predictive algorithm will determine the timing of future spawns with a pretty high accuracy. PokePsychic is available on iOS and they are working for an Android release soon.
SilphRoad Nest Atlas
SilphRoad recently brought us the Nest Atlas which maps the world's nest. The SilphRoad community is known to stay up to date with every nest migration. This Pokémon Go map will show you historical and predictable nest that is near you.
Pokémon Go Map That Still Works In November
Did we miss out any Pokémon Go map or tracker that is still working at the moment? Do let us know in the comments below.