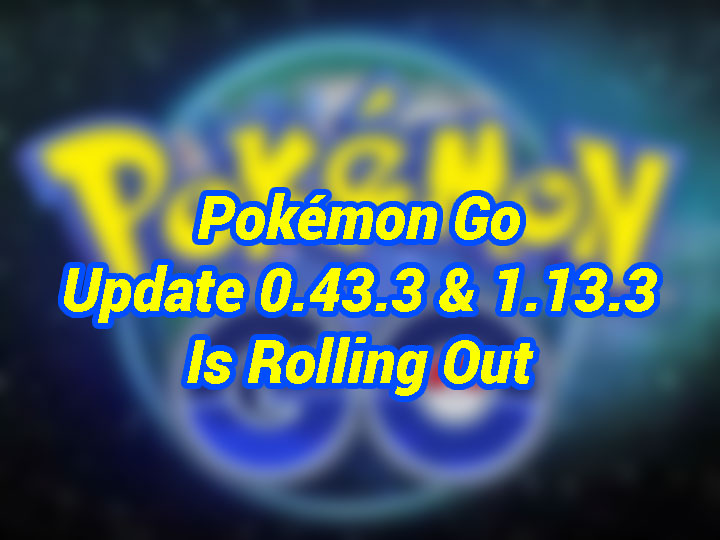 Niantic has just announced that a new update for Pokémon Go is being rolled out.
The latest version will be 0.43.3 for Android and 1.13.3 for iOS. Niantic has made some changes. The first change will be on the egg system. "Professor Willow discovered that Eggs have different patterns depending on the distance required to hatch them" is what stated on the release notes. The description is kind of vague, and may probably mean different types of eggs are easier to be distinguished visually.
There are three types of eggs, 2km, 5km, and 10km. That is the distance trainers are required to walk in order to hatch the egg. At the moment, all the eggs look similar. Perhaps Niantic will give each type of egg a unique design or pattern. This is not a huge change but at least they are improving slowly.
Each Pokémon information screen will also have an icon added to show the type it is. This is likely to synchronize with the recent update where they introduced catch bonus on medals. Trainers will earn medals by catching a number of Pokémon of the same type. For instance, catch a certain number of Fire type Pokémon to earn the Kindler medal, and future Fire type Pokémon will get a catch bonus.
This update did not miss out the Pokémon Go Plus accessory. Pokémon Go Plus users will have an indicator to let trainers know that the wearable is low on battery.
Pokémon Go 0.43.3 and 1.13.3 Patch Notes
Trainers,
Pokémon GO is in the process of being updated to version 0.43.3 for Android and 1.13.3 for iOS devices. Below are some release notes and comments from our development team.
Professor Willow discovered that Eggs have different patterns depending on the distance required to hatch them.
Pokémon type icons have been added to the information screen for each Pokémon.
Low battery indicator added for the Pokémon GO Plus.
Minor text fixes
The Pokémon GO team