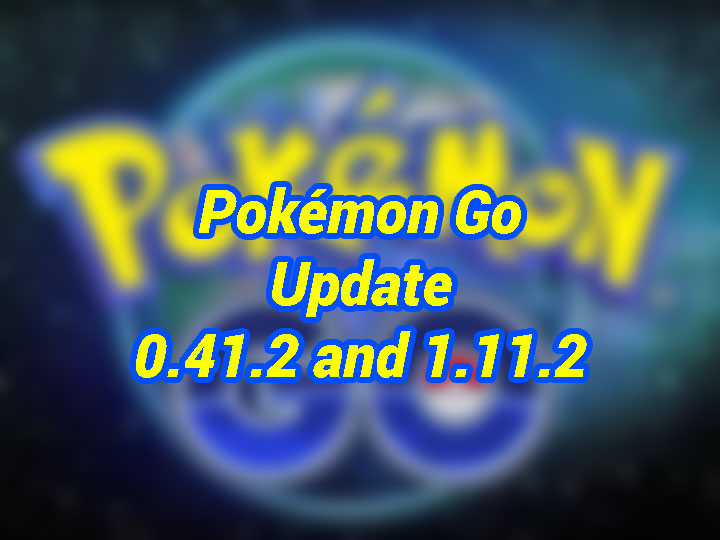 Niantic has announced an update for Pokémon Go is in the process of being rolled out. The latest version will be 0.41.2 for Android and 1.11.2 for iOS.
Pokémon  Go 0.41.2 and 1.11.2 New Features
This update came as no surprise as Niantic has pre-announced some of the features. In order to enhance gameplay, there will be catch bonus to help trainers catch rare Pokémon easier. Gym training got an overhaul as well, allowing you to bring six Pokémon to battle at friendly gyms. Lower level trainers can make an impact now as the CP of defending Pokémon may be temporarily adjusted lower for training sessions.
There is good news for egg hatching as the distance walked will be updated periodically. Trainers do not need to close and reopen the screen anymore. Another interesting improvement is the evolution animation time was shortened. Several audio issues and bug are fixed.
When Will The New Update Be in App Store And Play Store?
The update was just announced, meaning that it is still being reviewed by Apple and Google. The previous big update which was announced on September 23, most Android and iOS users don't see it until September 24. Depending on region, some areas might get it a bit later as they are rolled out gradually. That's the typical time for an update to reach all Pokémon players.
The update announcement came from Pokémon Go's Facebook page.
To check whether the update is in yet, check in the App Store or Play Store for an update on Pokémon Go. The latest update will be version 1.11.2 for iOS and 0.41.2 for Android.
Pokémon Go 0.41.2 and 1.11.2 Release Notes:
Catch Bonus: Trainers can earn a catch bonus for a Pokémon type as they catch more of a specific type.
Updated Gym Training: Trainers can now bring six Pokémon to battle at friendly Gyms. The CP of the Pokémon you are battling may be temporarily adjusted lower for your training session.
Egg & Incubator Screens: These will periodically update the distance walked without the Trainer needing to close and reopen the screen.
Fixed several audio issues.
Decreased the evolution animation time.
Minor fixes