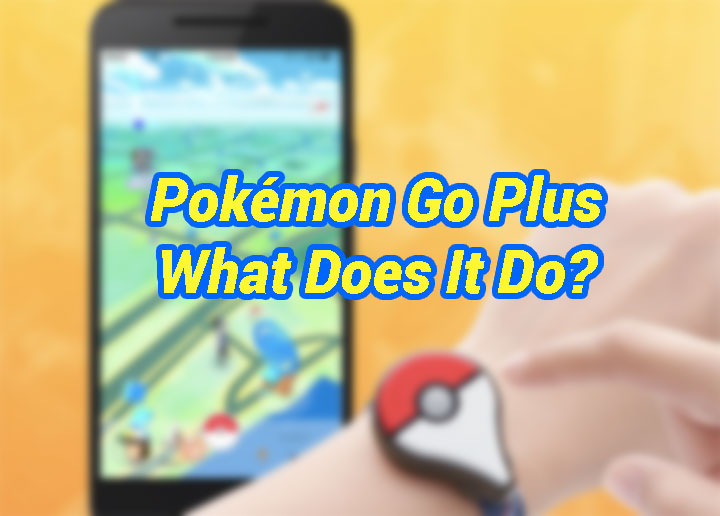 What is Pokémon Go Plus?
Pokémon Go Plus is a standalone $34.99 add-on peripheral that lets you play Pokémon Go without having to look at your smartphone. It resembles a Pokéball in the shape of a Google Maps pin, which represents Pokémon in a real world. You can wear it like a bracelet or use the clip-on and it will connect to your phone via Bluetooth. You will be notified about events in the game.
Source: UnlistedLeaf
What are the Functions of Pokémon Go Plus?
When nearing a PokéStop, it will vibrate and light up blue. All you need to do is just press the button on the device to collect items from a PokéStop. Then it will flash with multiple colors to confirm that you have collected the items successfully. You can check what you have collected by launching the game and go to trainer journal afterwards. If you have enabled pop-up notifications, it will be shown there as well.
If a Pokémon is within range, the Plus will vibrate and light up with a different color. Then you can press the button to throw a Pokéball. This will only work for Pokémon that you have caught before. The device will flash green for Pokémon that you have caught before and yellow for new ones that is not in your Pokédex yet. It will vibrate three times and flash a spectrum of colors when the Pokémon is successfully caught. If it is a failure, the Plus will vibrate and blink red. The difference between playing on your smartphone and using Pokémon Go Plus is that you will only have one attempt for throwing a Pokéball when using the Plus and the Pokémon will flee straight away if fail.
One of the core advantage of using the Plus is that it will track your distance for hatching eggs and the buddy system when the app is in the background or your phone locked. So you can actually get egg distance and buddy distance without having the game open all the time on your screen.
Overall, Pokémon Go Plus is good for buddies and eggs but bad for catching.